Monetory.
Toolkit
Free extension that simplifies P2P trading and warns you about scammers
1000+
times installed the extension
What can you do with the extension?
Get rid of manual cryptocurrency conversions
The extension enhances the functionality of the P2P order book. It adds a column with a value that will help you exchange USDT through offers with other cryptocurrencies rather than directly.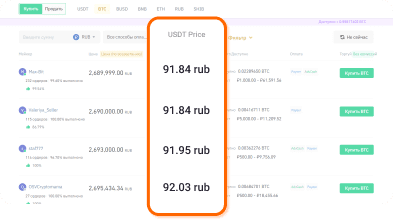 Calculate the cost with all commissions
You can set up accounting for exchange or any other fees to see the net worth of cryptocurrencies.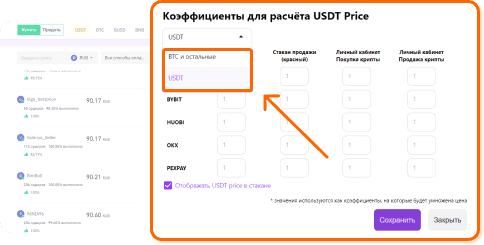 Estimate the volume of the order book
With extension, you can see the sum of all the offers presented on each page.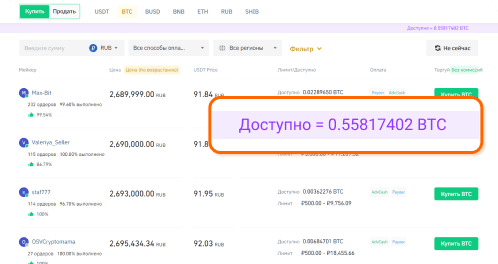 Avoid scammers
As soon as you go to a site, Toolkit checks the site's URL with a base of scammers, which is updated every hour. If the site is suspicious, you will immediately receive a notification.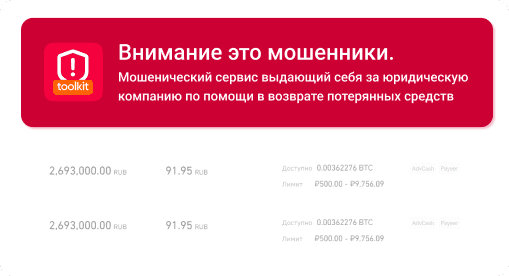 How to install Monetory.
Toolkit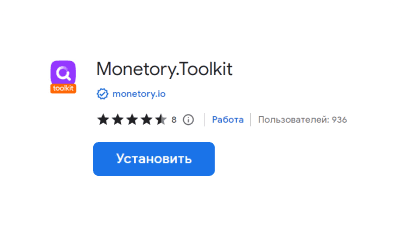 Click "Install"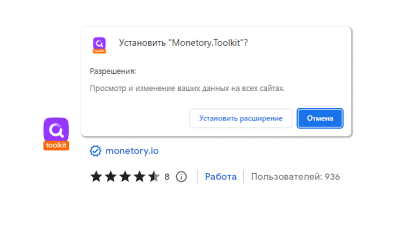 Allow installation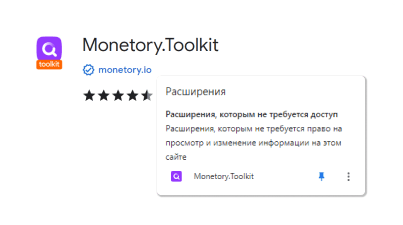 Pin extension
Install now
What else would you like to see in Monetory.Toolkit?
Tell us what other features will help you save time and increase efficiency! Write to technical support or leave a comment in the Monetory Telegram chat. We implement the best ideas.