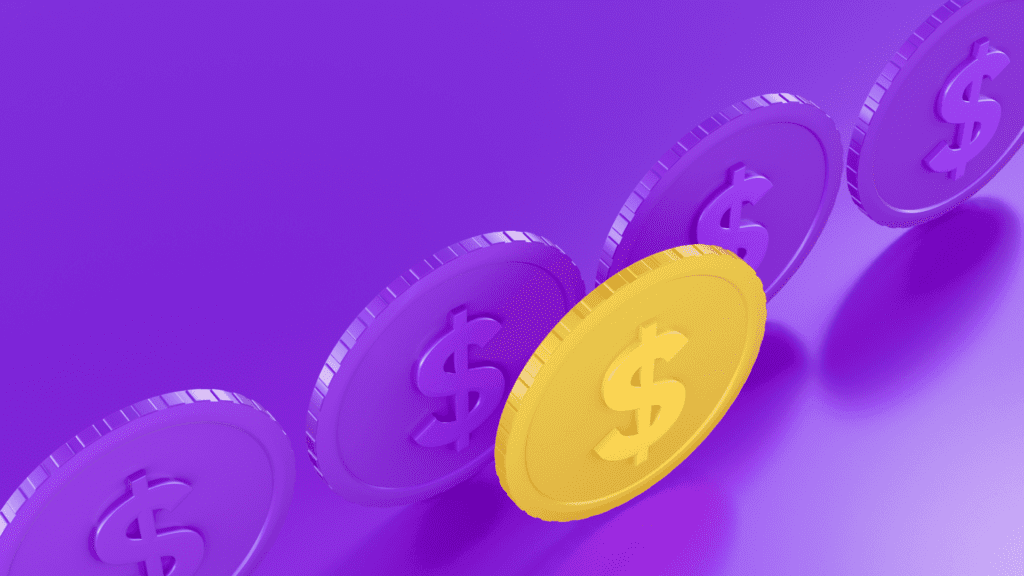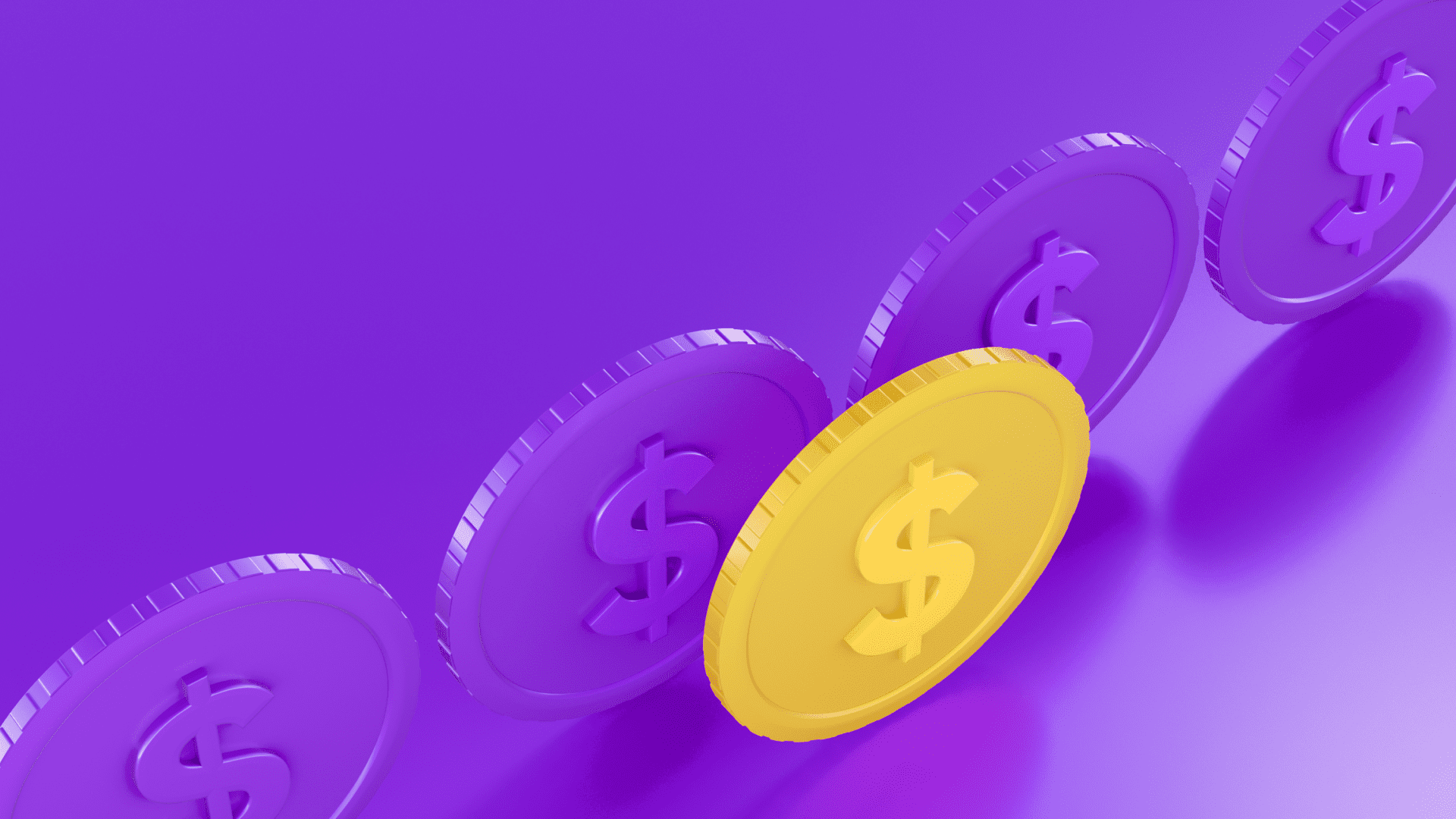 On most P2P platforms, a maker can place an ad in the buy order book only if he has this amount in his account. This mechanic makes sale offers more conscious and reduces the number of unsecured offers. And the volume of the buy order book becomes an objective market indicator, which we can use to assess the market liquidity.
We collected statistics on such ads and compiled a visual infographic.
Total Funds
On five popular platforms: Binance, OKX, Huobi, Bybit, and Pexpay, the total amount of funds registered in ads for sale is a little more than 67 million.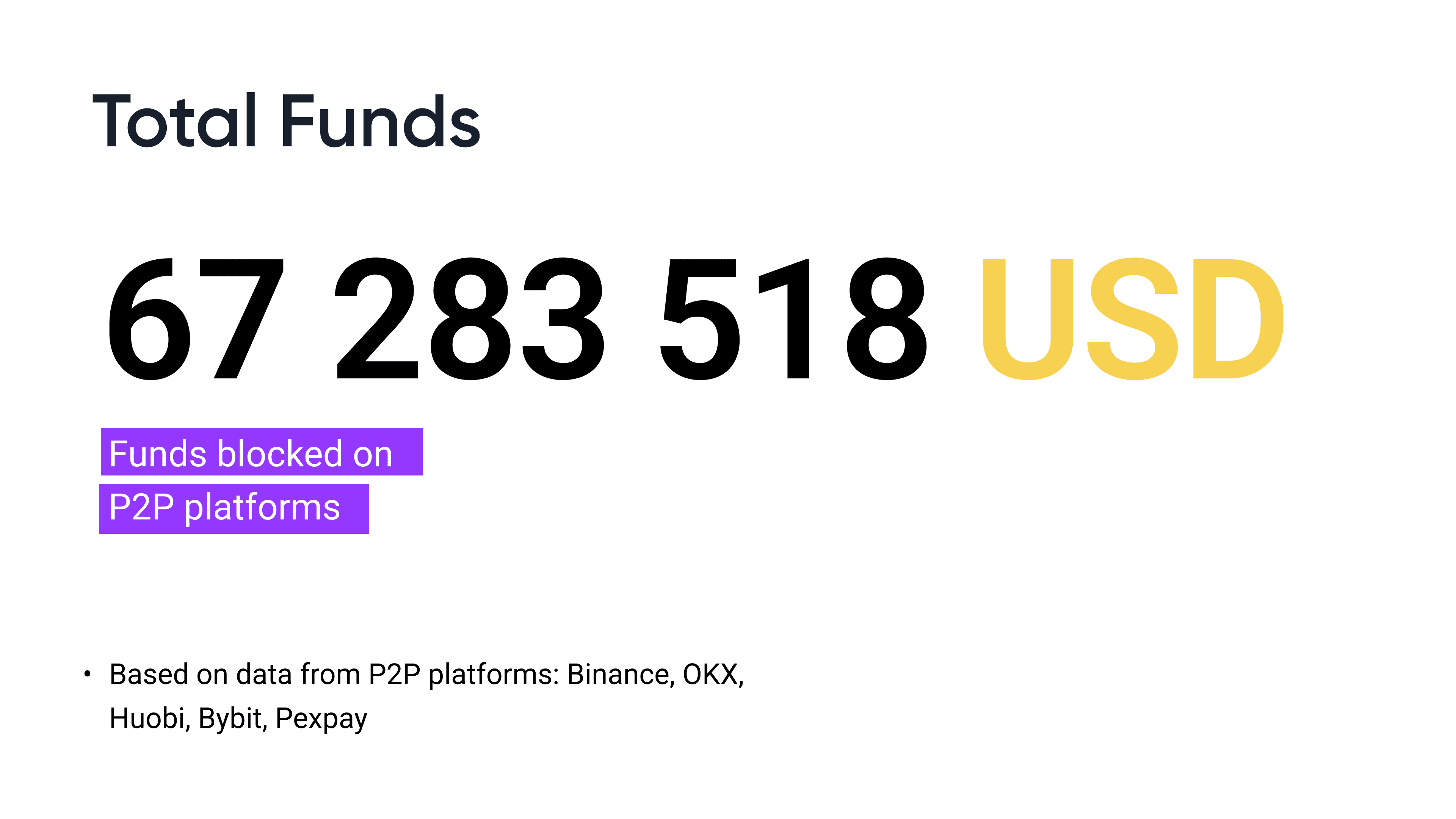 All data is current as of July 17, 2023, 17:00 (GMT+3), but the proportions and volumes on other days will be approximately the same.
Data in Various Sections
For a complete understanding of the market, it is interesting to study how this volume is distributed across currencies, platforms, and types of users. Let's take a look at more detailed statistics!
As for fiat currencies, the Chinese yuan is in first place. Also in the top five are the euro, the Hong Kong dollar, the dollar, the dollar, and the ruble.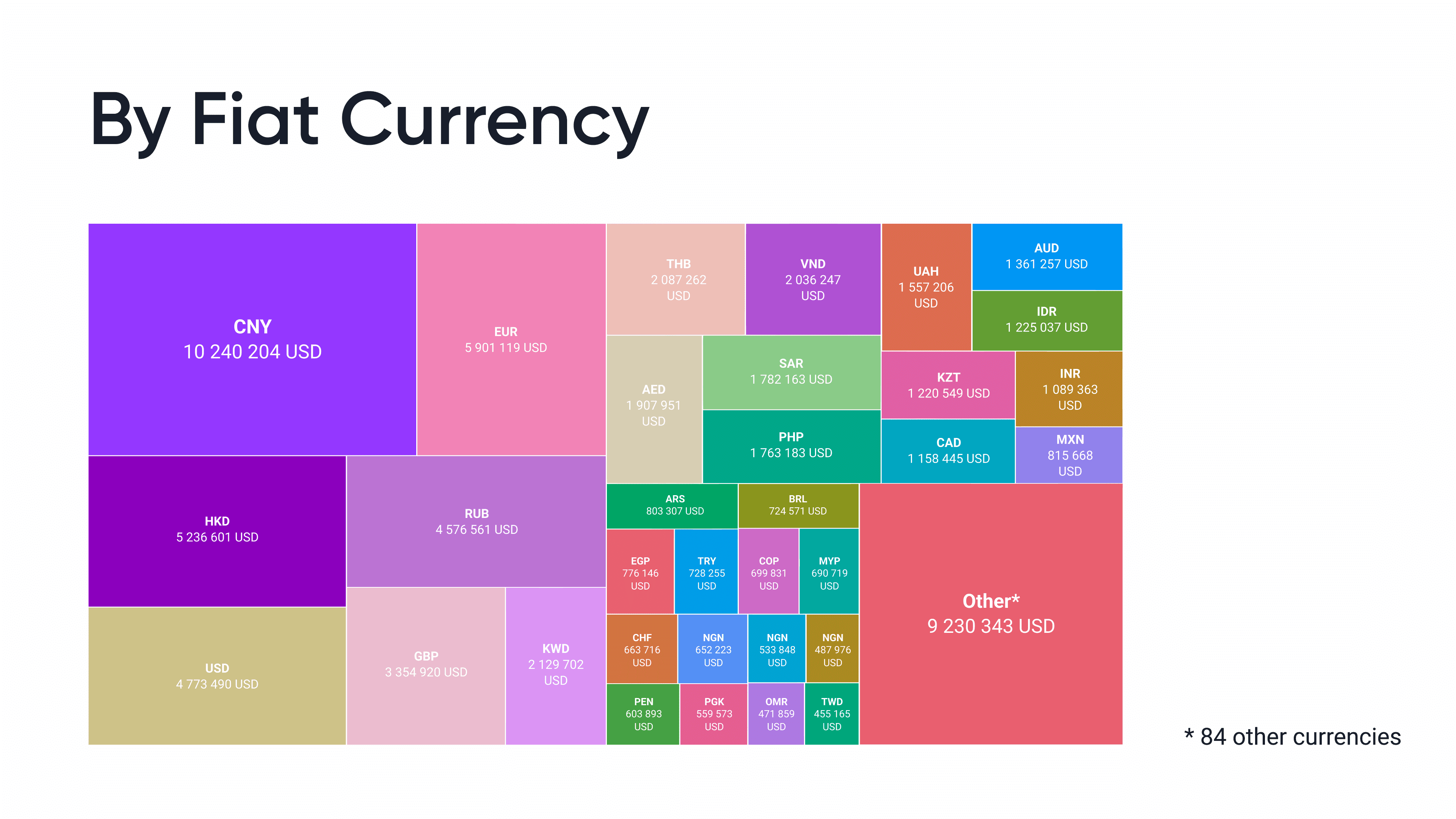 Among cryptocurrencies, most of the offers are in USDT. BTC and ETH are also popular, but their volume is much smaller.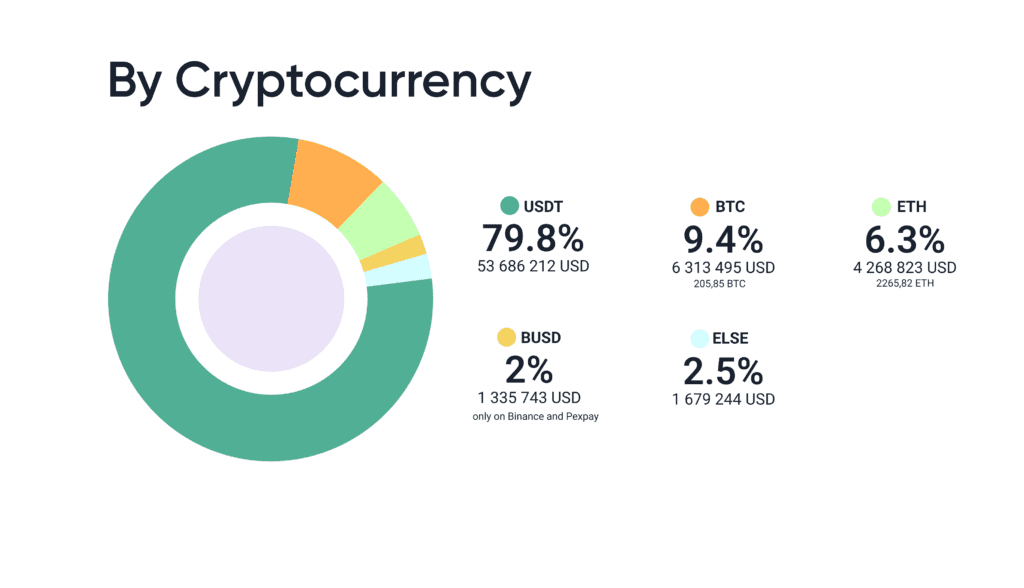 Among the platforms we took into account when creating this infographic, Binance remains the confident leader. This platform accounts for almost 63% of offers, and its volume is four times more than the second OKX.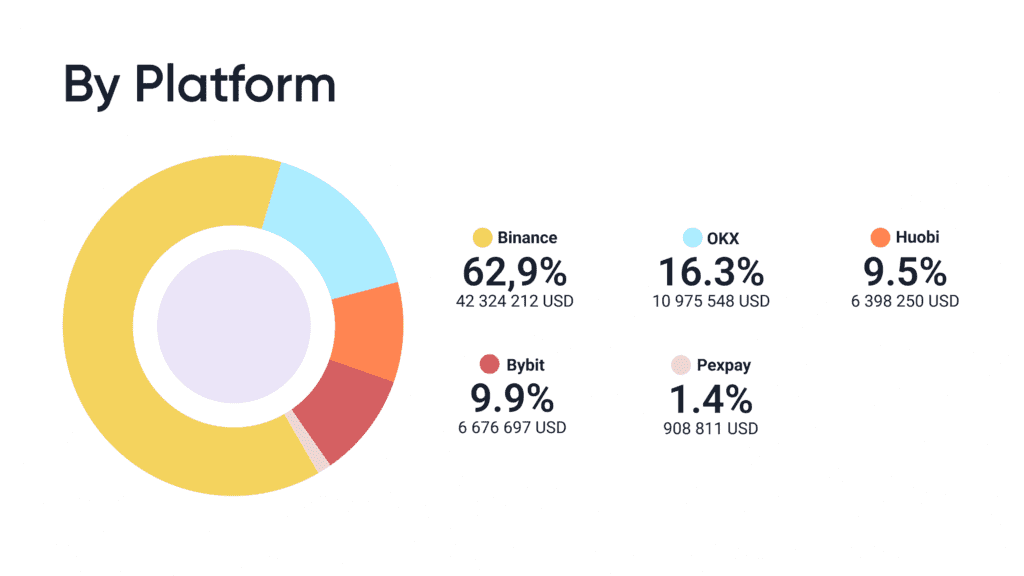 On all platforms except ByBit, ads from users with merchant status are in the lead. The difference in the ads of users of different statuses is most noticeable on OKX.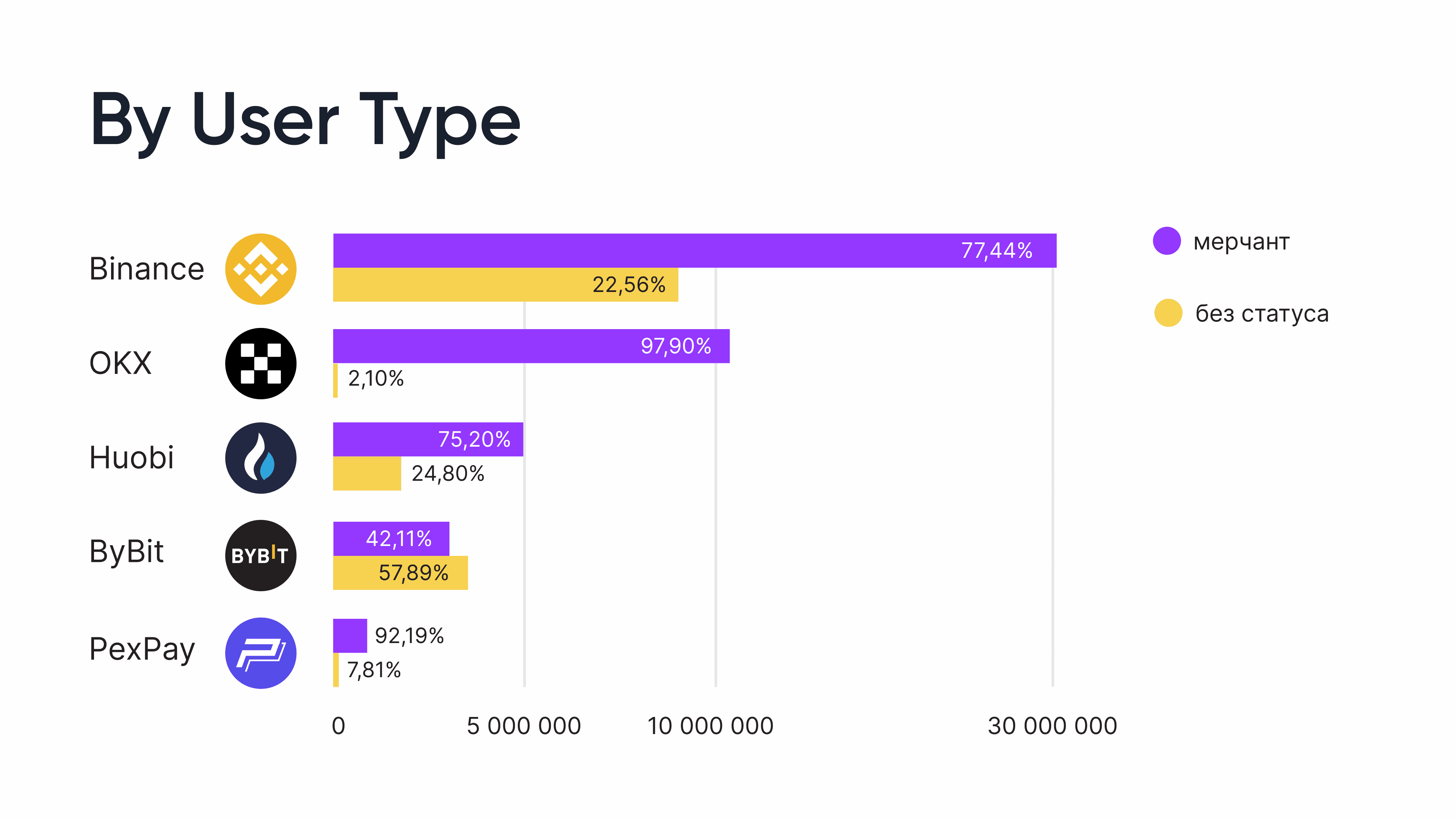 The Volume of Offers at Different Times of the Day
Users are more active in posting ads during the day. The peak point falls at 15:00 in the GMT +3 time zone, and you can see the decline at 1 a.m. in the same time zone. For a more accurate infographic in this section, we took data for several days and averaged them.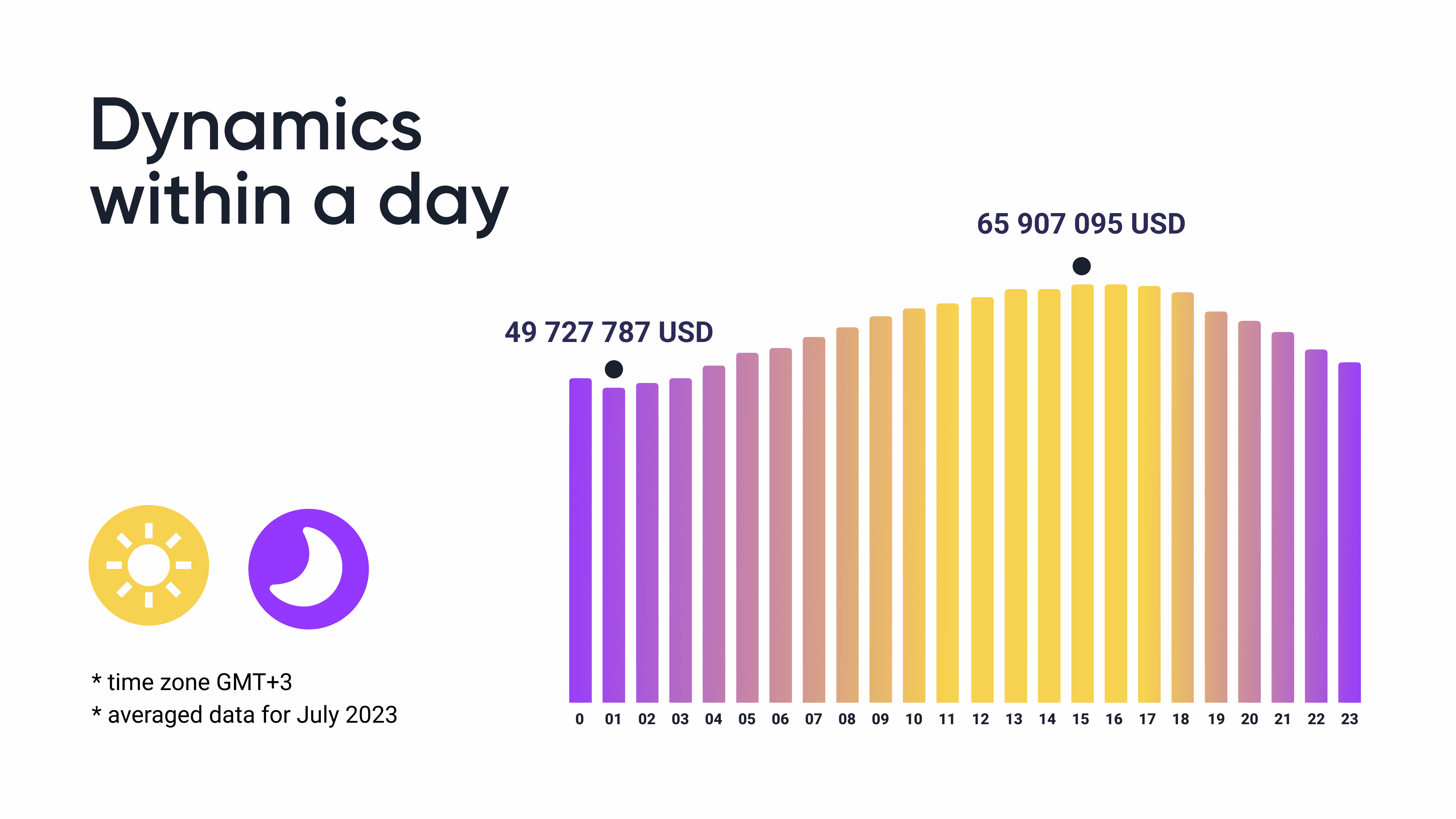 We already tracked similar data in May 2023. The distribution of volumes across platforms, user types, and cryptocurrencies remained approximately the same. The most active time of day was 17:00, and the amount of offers in rubles was more than in dollars.
This article may have been in your mail
Selected Monetory Blog content not to be missed - in our newsletters. Choose and subscribe - we're already preparing a newsletter for you.