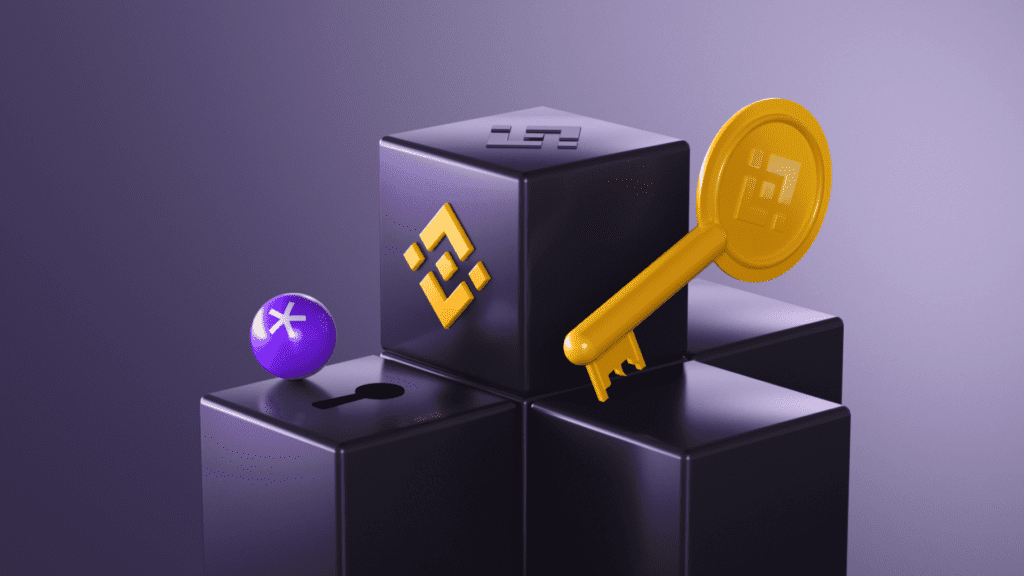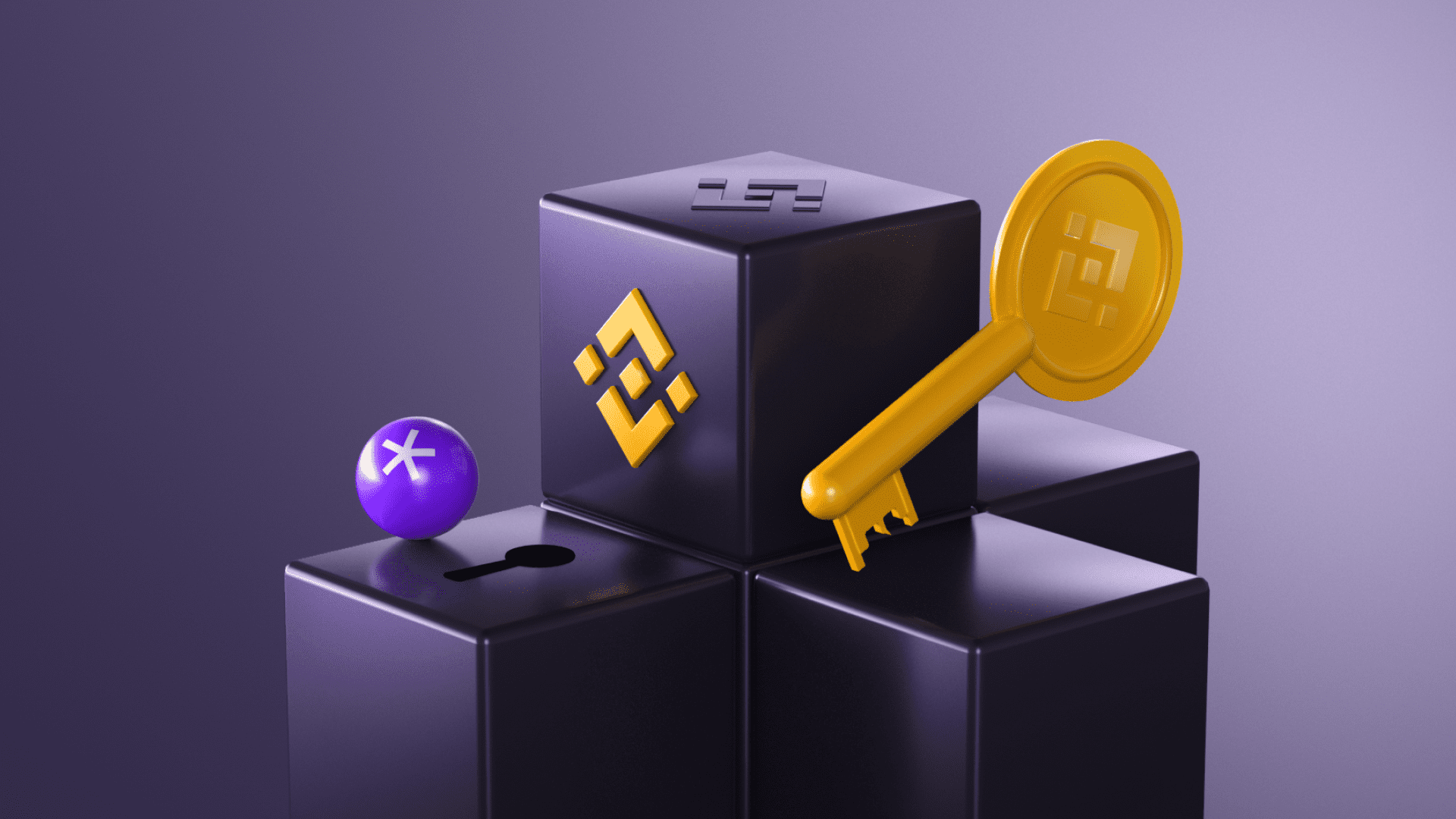 You've probably heard of Binance if you've ever had a deal with cryptocurrencies. The company was founded in 2017 as a cryptocurrency exchange service. Over time, the platform has become one of the most prominent companies, with its cryptocurrency exchange Binance DEX, the Binance Chain and Binance Smart Chain blockchains, the Binance Labs blockchain startup development and investment fund, the Binance Academy learning center, and other products and services.
If you're planning to invest in crypto, trade, or transfer funds abroad via P2P, registering on this platform will be one of your first steps. Here's what you need to do to sign up for Binance in 2023.
How to sign up
Visit the official website binance.com. Binance's service geography includes over 180 countries. The site will automatically detect your location and suggest a language. You can also choose your language and currency in the top right corner.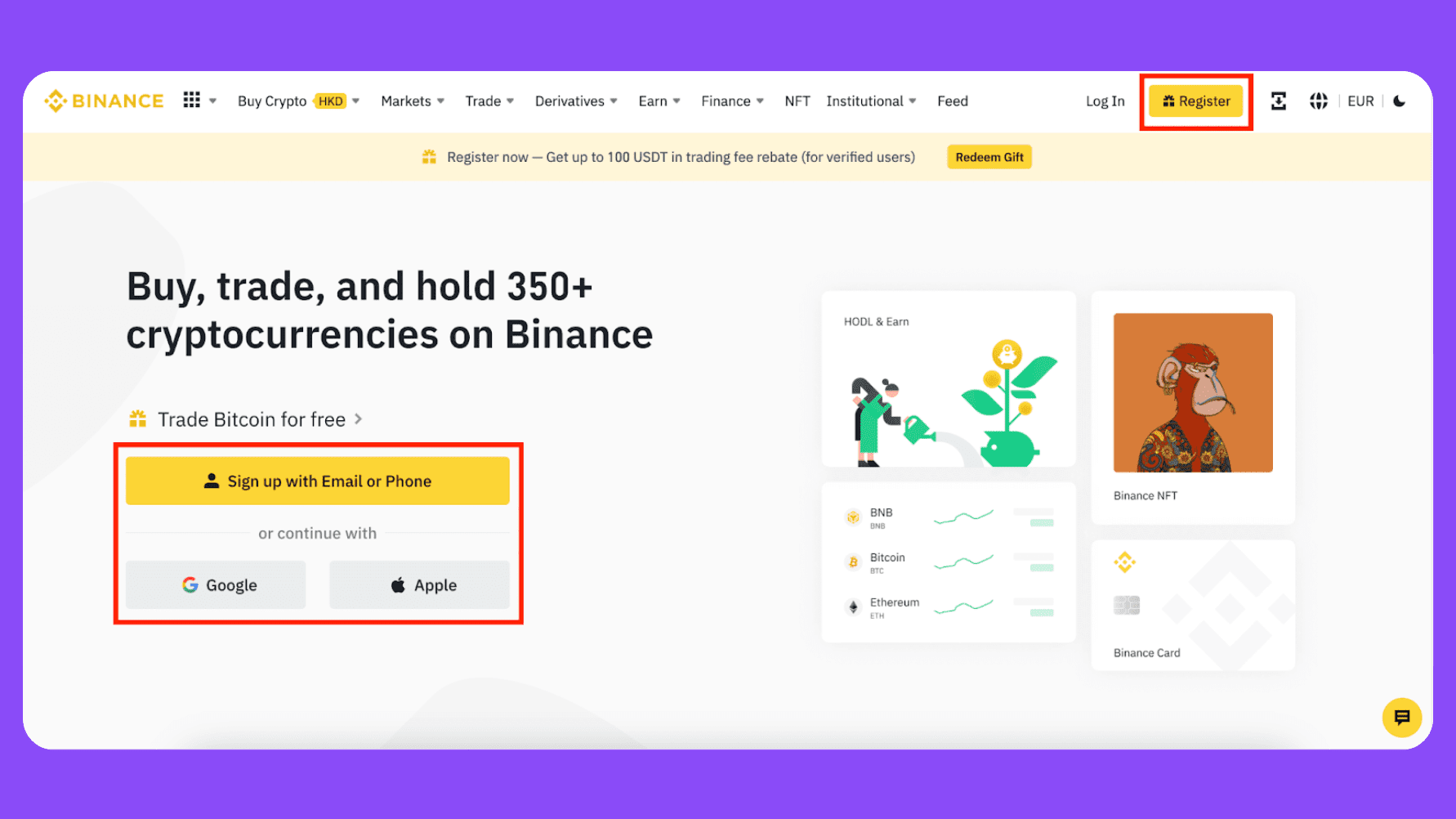 The site has a total of 43 language translations. There are occasional inaccuracies in the wording, but the essence of the actions is always clear. Once you've chosen a country and language, you can proceed with registration by clicking on the appropriate button.
You will see a new account creation form. Choose one of the registration methods – email/mobile phone or Apple/Google account.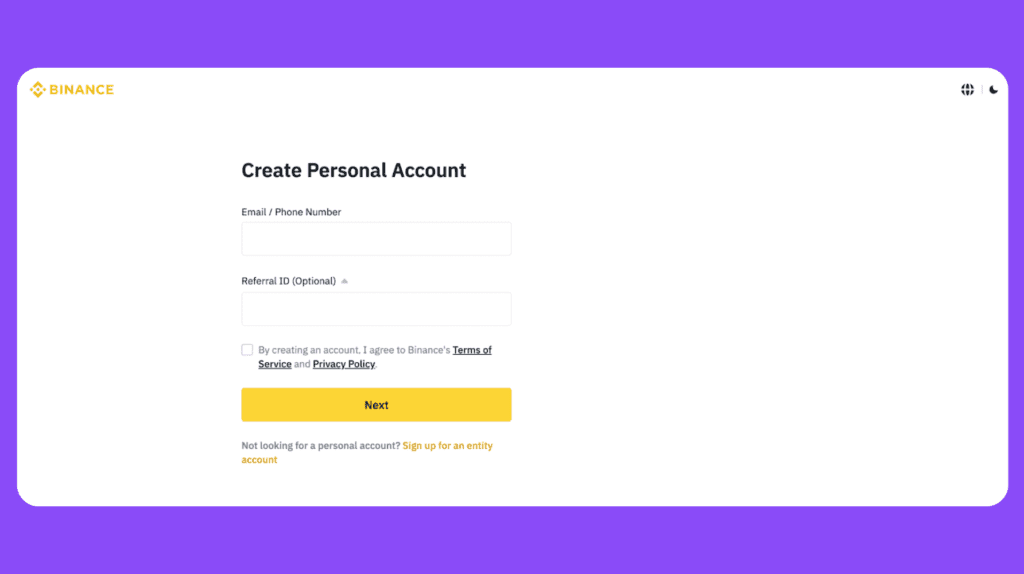 Sign up by email or phone number
Enter your email address or phone number. If you're signing up using someone else's link, enter a referral ID. Then click 'Next'.
Binance will send you a message with a code to the phone or email. You'll have 30 minutes to enter the code in the appropriate field. Then click the 'Submit' button.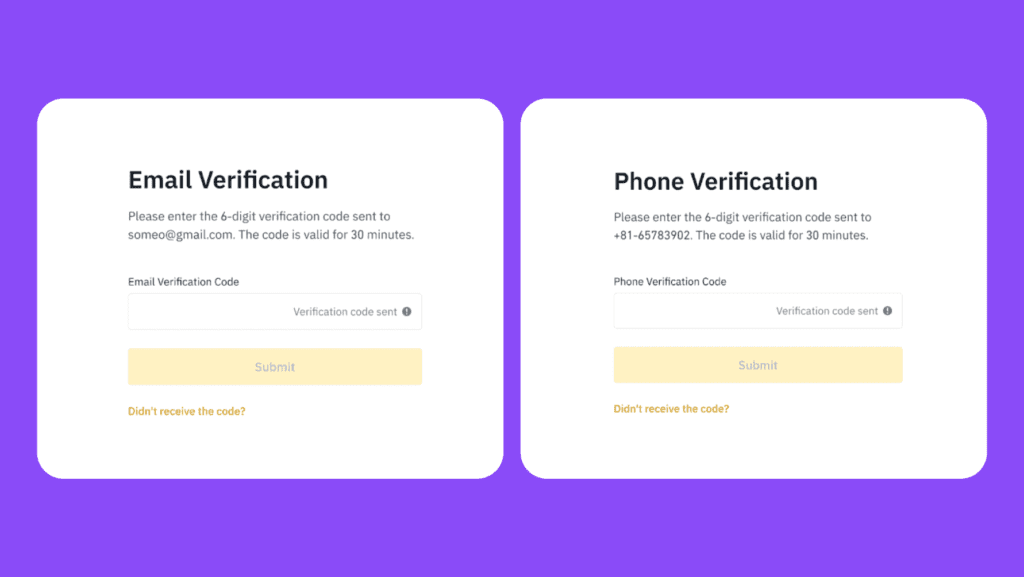 Choose a strong password. It should contain at least eight characters, one capital letter, and one digit.
Sign in with your Apple/Google account
You can save time on data entry by registering via your account. All you need to do is select the method you want to use and log in to your account – the data will be retrieved automatically.
Once you have confirmed your login, the system will redirect you to the website. Enter the referral ID if you have one. Then click 'Confirm'.
To help protect your account, it's a good idea to enable at least one type of two-factor authentication (2FA).
How to get verified on Binance
To access all services, remove withdrawal limits, and start trading on Binance P2P, pass verification. Usually, the system suggests you do this, but if you have not seen any notification, you can find the button in your account.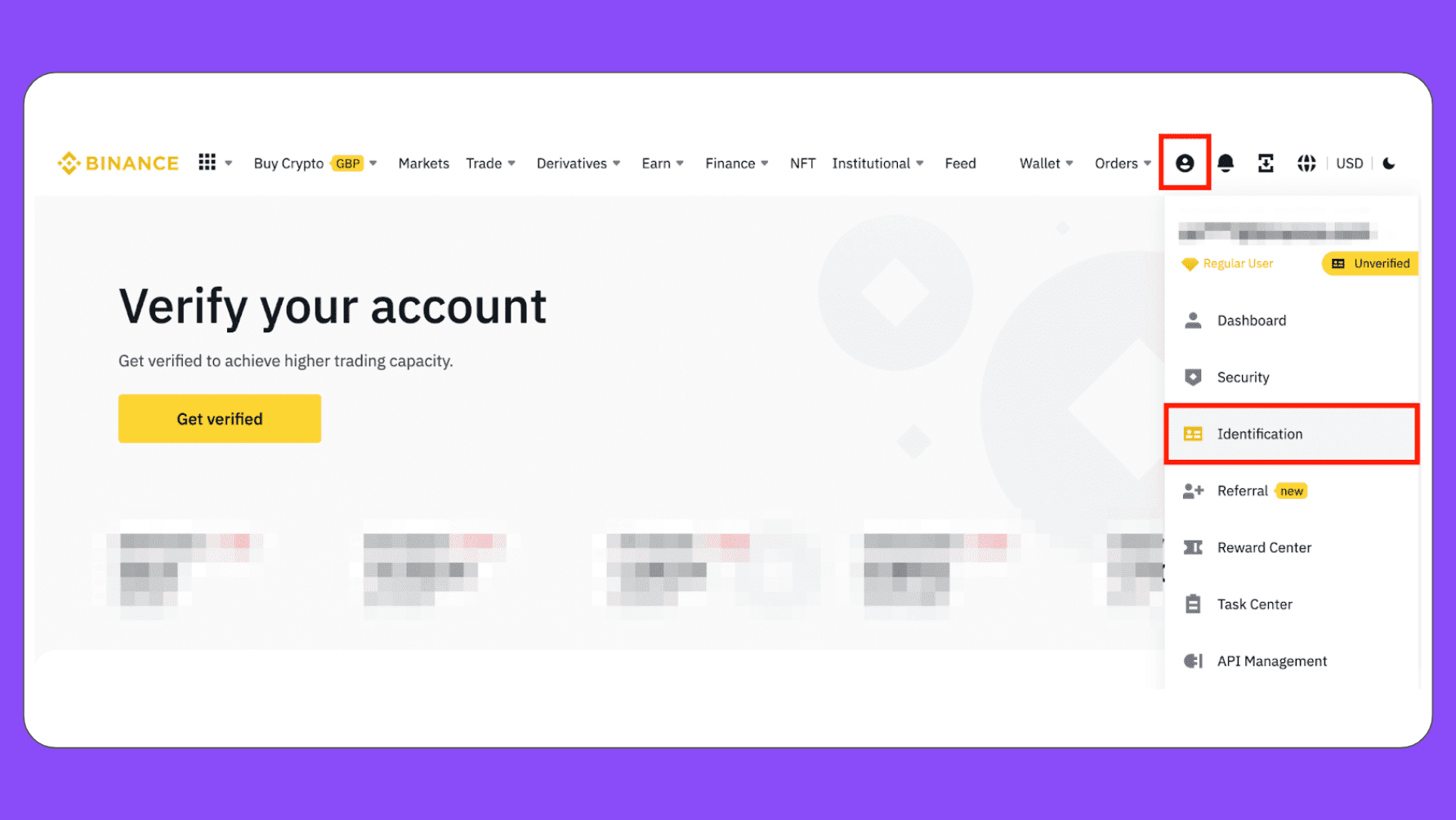 First, you need to fill out a form. Enter your citizenship, full name, and date of birth. Then, click Next.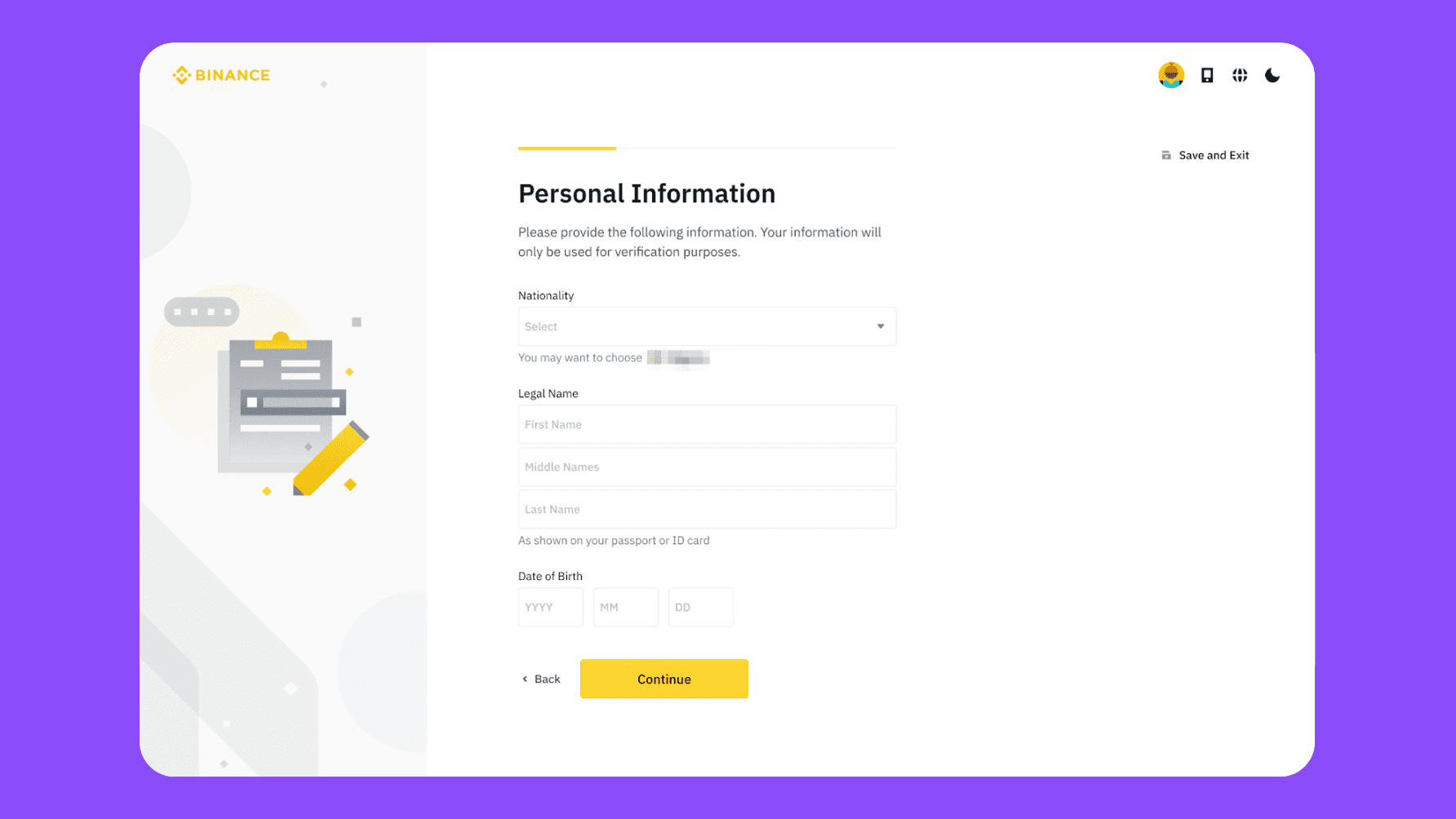 Next, enter your home address. You don't need to enter your current location, as the site automatically detects it.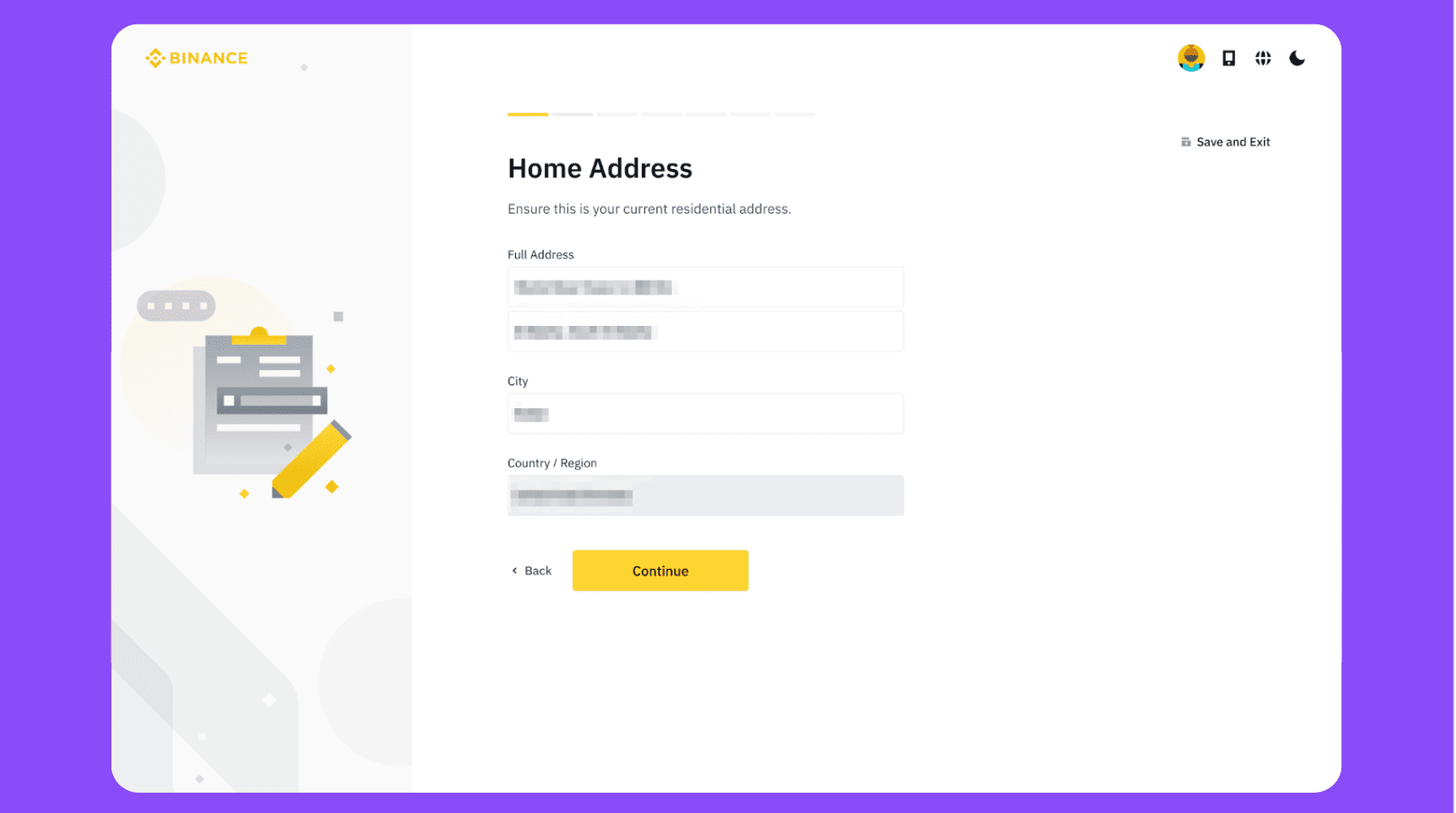 Select a document to register: a driver's license or passport. First, you will see a window with instructions, and then a window open for uploading the photo.
The system will again show instructions on how to take a high-quality photo. After this step, a frame will open in which you should place the page of the document. If all the information is displayed – press the "Next" button, and if not – "Reshoot".
Next, you need to pass the document verification and take a selfie. Be sure to read the requirements for the photo.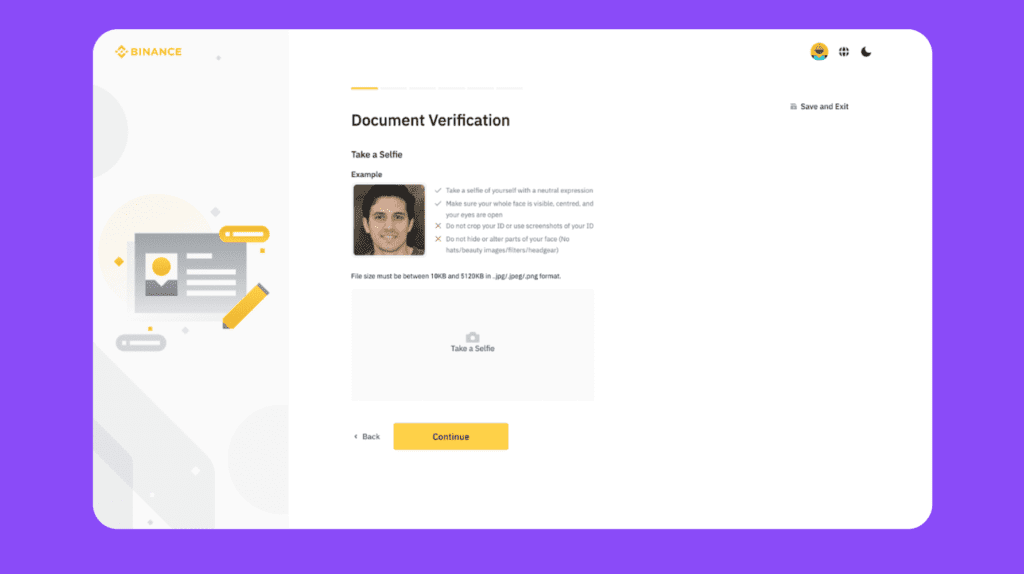 The next step is to verify your identity. Choose one of the suggested verification methods: current device or mobile. If you are ready to record a video, press the appropriate button.
While recording, Binancw will ask you to perform several actions: open your mouth, blink, shake your head, etc. If you did everything correctly, the window will close, and your application will be submitted for review. Check your application status on the main page.
Binance Additional Verification Types
Expand your functionality on the exchange by providing additional data and verifications.
Verification Plus
It is an "advanced" version of verification that increases the daily fiat usage limit to 2 million USD. To pass, you must provide documents that verify your address. You can also perform an unlimited number of fiat operations and some other additional services such as the Binance Card, etc.
Entity Verification
A corporate account allows you to operate on the exchange in the company name. To open a corporate account, you will need to apply – click here to read the step-by-step guide.
Keep security in mind
Be sure to protect your account before performing any transactions on the exchange. Click on the Account icon on the main page and select "Security" from the drop-down menu.
On the page that opens, you can manage the protection of your account with the following measures:
Two-Factor Authentication (2FA)
Advanced security options
Device and Activity Settings
It's time for money-making!
Registration is complete, and it's time to start working with crypto! If you want to earn with cryptocurrency, you should have the widest possible view of exchange offers. Binance alone is not enough. This is where the Monetory service comes in, collecting the most profitable offers from exchanges, P2P platforms, and private traders, updating the data every 30 seconds. Find profitable offers on Binance and dozens of other platforms now!
"Search for profitable offers" button
This article may have been in your mail
Selected Monetory Blog content not to be missed - in our newsletters. Choose and subscribe - we're already preparing a newsletter for you.